Itinerant tofu merchants have a long history in Japan. In olden times, these traveling vendors carried their wares through village and city streets, announcing their arrival by blowing a simple tune on a bugle. The tofu merchant's bugle call is so distinct and traditionally significant that it is still widely recognized today.
In tribute to this intimate and charming delivery system, our fleet of freezer trucks makes regular neighborhood rounds while broadcasting the ancient tofu merchants' bugle melody.
Please feel free to hail our trucks for tofu whenever you hear their call.
We can also deliver advance orders to your house.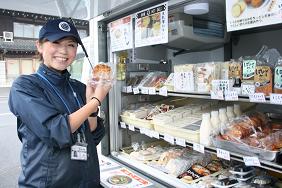 For those who prefer pre-arranged deliveries, for the aged or the physically handicapped, please order directly from our sales staff, or call the toll-free number below.

(Japanese only)

TOLL-FREE reception, weekdays: 9:00~19:00

Inquiries can also be sent by E-mail to: info@somenoya.com